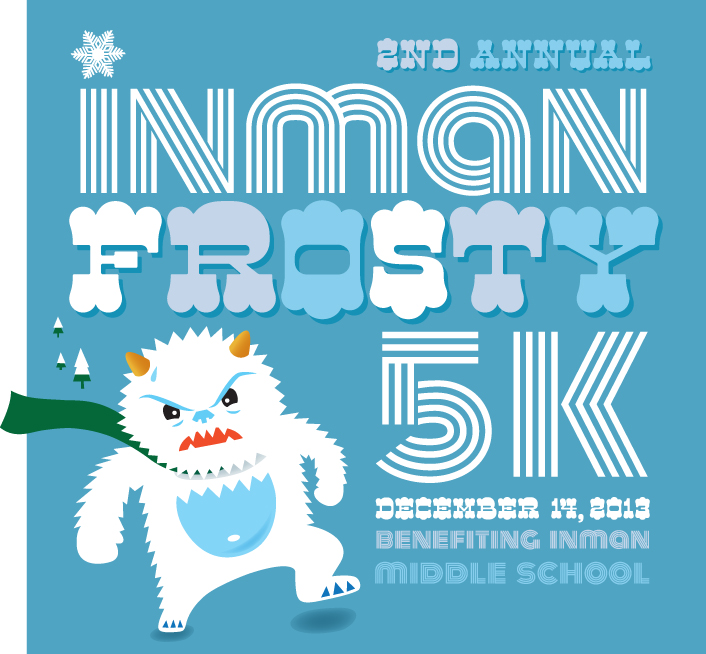 The Inman Frosty 5K will return to Virginia-Highland on Saturday December 14.
This year's family-friendly race – the second annual – will start and end at the intersection of Virginia Avenue and Ponce Place. The start time is 10 AM. Scroll down for a map of the course route.
For more information on the Inman Frosty 5K or to register for the race, visit http://www.inmanfrosty5k.com/ or http://www.active.com/.