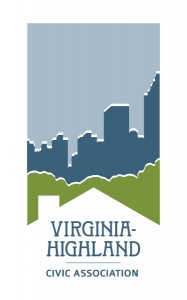 By Jess Windham, VHCA Master Plan Committee Co-Chair
As we continue through the documentation phase of the Master Plan process, planners at Market+Main are currently editing the document to incorporate feedback received since the draft was released on March 10th. A second revised Plan will be posted on vahimasterplan.org Friday, April 4th and subsequently open to comments. At this point in the process, there's been a lot of feedback and quite a few interesting and informative points have been made, some several times. We are now at a point where we as a neighborhood have a robust document that contains concepts that have been crafted over months, refined, and now edited to fit the Virginia-Highland neighborhood.
After you read through the recommendations in the second draft, we encourage you – as we have in every step of this process – to provide your feedback via the website. This is the primary and best way to voice concerns or praise and to make sure your feedback is taken into account. Every comment has been read and reviewed by many sets of eyes.
On March 23rd, the Virginia-Highland Civic Association hosted an Open House at the old Aurora coffee shop with members of the VHCA board and professional planners from Market+Main available to answer questions. This was added to the original public process planning to allow greater opportunities to learn more about concepts in the Master Plan in a person-to-person format. Comments made at this event have also been considered as the draft that we will see this Friday has been refined. By my tally, about 60 people stopped by to discuss and learn more about plan concepts, not including a few stragglers just looking for a good cup of Joe.
Many residents have had questions about a roundabout and road diet on Monroe and concerns regarding accessory dwellings. In addition to the Open House forum, VHCA wants to provide additional information and clarity on these questions and concerns. As such, we asked Market+Main to put together a Frequently Asked Questions document that addresses the common and recurring questions that have been asked on these and other concepts. This FAQ document will be posted on vahimasterplan.org on April 4th along with the second draft of the Master Plan.
This process began about seven months ago to give this neighborhood a formal voice in planning concepts in the City of Atlanta. The challenge before us was not whether or not the questions being posed would be answered or not; the city has the ultimate responsibility in such matters and has been willing for years to fulfill it, with or without significant community input. The degree of surprise many citizens expressed at learning from the Master Plan about the Monroe Drive road diet – which was  approved twice in the last decade after city processes with public hearings, one that included the BeltLine – illustrates the challenges that accompany getting the word out and the importance of doing so. We have experienced both aspects ourselves in this process and appreciate them both.
That said, in the City of Atlanta, a neighborhood with a Master Plan has a formal voice, an opportunity to argue for much more detailed and specific outcomes, and – even more importantly – a much better chance of getting its fair share of funding for public projects that the city has decided to undertake. Changes are inevitable; this is a grand chance to inform and shape these changes. With that common goal in mind, we hope that you all will review the upcoming second draft on April 4th at www.vahimasterplan.org and if you like it (or if you don't), let us know.