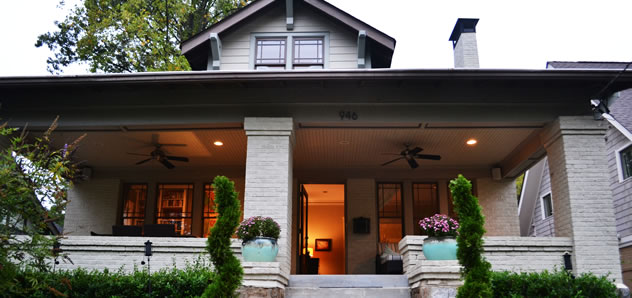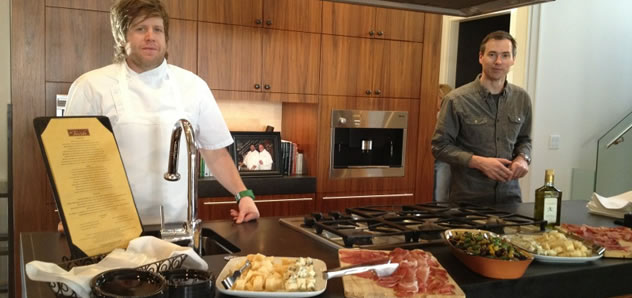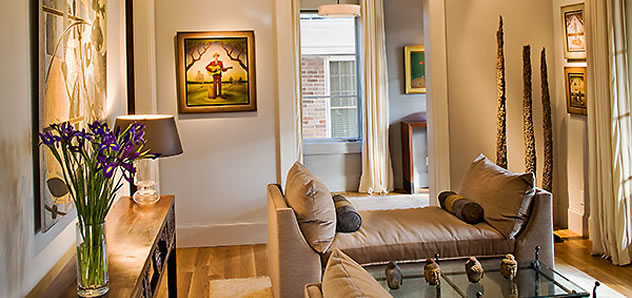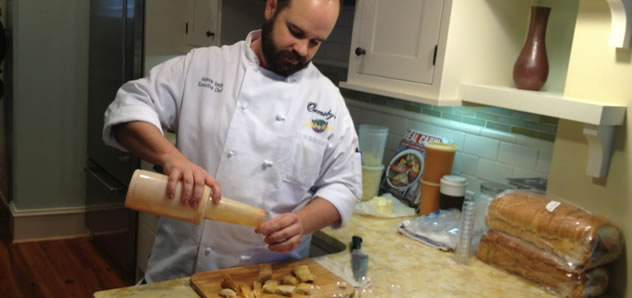 Virginia-Highland Tour of Homes
The Virginia-Highland Tour of Homes is a vibrant, flavorful 2-day home tour and food tasting event showcasing the beautiful homes of the Virginia-Highland neighborhood and tastings by local restaurants.

This year's tour dates are:
Saturday, December 3, 2016
Sunday, December 4, 2016
For information about the 2016 Tour of Homes, click here.
Virginia-Highland Tour of Homes Recognizes 2015 Sponsors
On behalf of the entire neighborhood, the Virginia-Highland Civic Association extends a special thank you to our 2015 Tour of Homes sponsors. The generous support of these sponsors helps ensure a successful event and provides important funding for various neighborhood projects including parks improvements, safety, sidewalk and traffic concerns, planning and preservation efforts, graffiti removal, communication and ongoing support of our neighborhood schools.
This is the 21st anniversary of our tour and this year we feature an impressive line up of six beautiful homes, each paired with delicious menu samplings from local restaurants. Restaurants participating in this year's tour include Atkins Park, Fontaine's, Highland Tap, Marlow's Tavern, Murphy's, Noche, and Savi. Special thanks to San Francisco Coffee for providing beverages again this year at the John Howell Park welcome station.
Our local sponsors help make the Tour of Homes an outstanding success year after year. Please support them with your patronage.
Presenting Sponsors
Carrera Homes and Muffley & Associates Real Estate
Ticket Sponsor
Keller Knapp Realty
Transportation Sponsor
Engel and Volkers
Premium SPONSORs
Coldwell Banker; Julie Sadlier, Remax Metro Atlanta Cityside; Karen Hott Interiors; Phoenix Renovations; Regions Bank; Renewal Design Build
Major Sponsors
Atlanta Intown; AT&T Digital; Barking Hound Village; David C Fowler Architecture; Fit: To Be; Peachy Clean; Red Level Renovations; The Great Frame-Up; Timberland Cabinets; Traditions in Tile; YWCA
Benefactor Sponsors
Abraham Properties; Balance Design; Broad Builders; Construction Resources, Inc.; Copper Sky Renovation; Ferguson Bath, Kitchen & Lighting Gallery; Interior Evolutions; John Wesley Hammer; Karen Hott Interiors; Liz Lapidus; Nikie Barfield Design; She's Wired; Traditions in Tile and Stone; The Suzuki Preparatory School; Urban Body Studios
Neighborhood Sponsors
310 Rosemont; Allied Fence Company; Atlanta Active Wear; Bla Bla Kids; Dan DeHart, Muffley & Assoc. Real Estate; Design BH Architecture; Distinctive Appliances Buckhead – Midtown Vacuum; Faith Flowers; HOMESTEAD Real Estate Consultants; Intown Hardware; MLC Properties; Neptune Pools; Nonie's Garden Florals & Botanicals; PSB Studio Architecture; Mike Price, Realtor – The Mike Price Team; Urbana Designs; William Wren; Winter Wren
GIVEAWAY SPONSORS
Atkins Park; Barking Hound Village; Bla Bla Kids; Diesel Filling Station; El Taco; Engineered Solutions; Foam South, LLC; Fontaine's; Highland Tap; Julie Sadlier; KellerKnapp Realty; LaTavola; Moore Farms & Friends; Muffley & Assoc. Real Estate; Murphy's; Noche; Tapa Tapa; Ten Thousand Villages; The Real Estate Company; The Warren City Club; Timberland Cabinets; Timone's; Whole Foods Market – Ponce de Leon Ave
2015 Tour Homes
Homes
1 – 840 Clemont Drive
Built in 1929, this quintessential and beautifully renovated bungalow maintains a lot of its original character by showcasing all of the original windows, doors and doorway hardware downstairs. The current owners used the services of Phoenix Renovations Group to renovate the entire home and added a second story without altering the original footprint of the home. This home was recently featured in the Marvel movie, "Antman," and in the film was the home where Paul Rudd's (the main Antman character) daughter and ex-wife lived. The movie crew restored the home back to how the homeowners had it and gave back to the neighborhood by hosting popcorn in the park, donating to Inman Middle School and improving the alleyway behind the home.
Sponsored by: Phoenix Renovations Group
2 – 668 Cresthill
The oldest home on the tour, this charming bungalow was built in 1922 as a two-bedroom/1-bath family home. It is located on one of only two remaining brick paved streets in the neighborhood. Renovations have occurred in stages over the years, with the first being in 1997 to add centralized air, one upstairs bedroom and a downstairs family room with a fireplace off of the kitchen. In 2003, a master bedroom and bath were added upstairs and a new kitchen was completed in 2009. One of the homeowners is an artist, and his art displayed throughout the home along with other pieces of art from and featuring his relatives. The dining room houses a portrait of one of the owner's grandmother. Wonderful gardens adorn the exterior of the home and add to the overall cottage charm. The current owners still find toys in the garden from the family of the original owners.
Sponsored by: Julie Sadlier
3 – 854 Highland Terrace
This home was featured on the Virginia Highland Tour of Homes in 2004 after the previous owners renovated it. The current owners hired the previous owner, David Fowler, as their architect for the most recent renovation. This which included expanding the width and ceiling height of the kitchen, opening up the entrance from the dining room, converting a former screened in porch into an open concept living area with a new fireplace, building a new screened in porch on the backend atop a new single car garage–all completed by Red Level Renovations. The former 1st floor family room has been converted into an office and the former office into a guest room. The old accessory garage was torn down to regain wonderful backyard space. The décor is eclectic, and the owners have collected art for many years from galleries in the U.S. and abroad.
Sponsored by: Karen Hott Interiors
4 – 935 Highland Terrace
A breath of fresh air, this 2006 Harrison Designed Craftsman home boasts three living levels. Sophisticated design throughout, this 5-bedroom/4.5 bath home enjoys a large gourmet kitchen that opens to a fireside keeping room, breakfast area and home office. The terrace level was completed in 2012 and offers a recreation room/living space w/ cabinetry and wet bar, fifth bedroom and full bath. The homeowners are planning to enclose the back deck and hope to have this completed by the home tour. This home is adorned with beautiful wallpaper and fabrics as well as wonderful artwork by local artist, Bob Ichter, an artist from Seaside, FL, Justin Gaffrey, as well as various art pieces purchased from Virginia Highland's own Summerfest over the years.
Sponsored by: Coldwell Banker
5 – 1148 N. Highland Avenue
This contemporary masterpiece was built in 2014 and is a modern version of Frank Lloyd Wright Prairie style construction. 186 tons of stone were quarried in Asheville, North Carolina and hand cut on site by teams of masons. Use of stone and wood add an organic element and warmth that are sometimes missing in modern architecture. All doors and windows are Douglas fir with aluminum exterior and were custom made in Manitoba, Canada. Cypress wood surrounds the front door, and the floors are made from locally sourced, forest-free walnut. An 18' glass wall opens completely to bring the outside in. This home was recently featured in the Atlanta Journal Constitution, has been featured on a modern home tour, and the cabinetry has won national awards.
Sponsored by: Regions Bank
6 – 1038 Maryland Avenue
Although this home was built in 1925, it has been renovated so many times that the owners do not know if there are any original elements left except for the actual footprint of the original bungalow home. At one time, this home was a duplex. The current homeowners wanted more active space instead of more bedrooms, so their renovations completed by Renewal Design Build were motivated by the spirit of entertaining while keeping the feel of the neighborhood. They opened the house from the front to the back and changed the orientation of the kitchen, dining room and sitting areas. The front porch screens were removed, and the front door was relocated to accommodate the staircase the new 2nd floor. The homeowners have a considerable amount of art, including some that incorporates a "marine biology theme," as one of the owners is a marine ecologist.
Sponsored by: Renewal Design Build
For full information, including tickets, maps, volunteering, and other useful information, click here.