The Virginia-Highland Civic Association (VHCA) publishes community news for Virginia-Highland residents in its popular e-newsletter, The Voice. In addition to defraying the cost of newsletter production, the generous support of local businesses advertising in The Voice helps fund VHCA programs that benefit the community at large, such as parks, beautification, preservation, community grants and more.
For many years, The Voice was a hard copy newsletter. In August 2012, the VHCA moved to electronic distribution and ceased publication of the print edition, except for possible special editions as needed. With electronic newsletters, Virginia-Highland residents get more news than before, and it is more relevant and much more timely. Community response to the e-newsletter has been extremely positive.
Moreover, users are engaged with the e-newsletters in a way that was not possible with print. Readers click through to our sponsors' ads, to news stories on other sites, and to government, school, and other community websites. We email to approximately 3,100 email addresses, readers are opening our newsletter at a rate of about 33%, and they're clicking through to links at an average rate of 7-8%. (Readers that we can measure, stats as of September 2014).
Frequency: Publication dates aren't set in stone, but in general we try to publish The Voice at least twice each month, usually on or around the 1st and the 15th of the month. Special issues are published as needed. Contracted advertisers ads appear in all issues of The Voice.
Circulation: As of September 2014, The Voice is distributed to over 3,100 email addresses. (View past newsletter issues)
No Ad Deadlines: Businesses can order advertising whenever they wish and we can start publishing your ad starting with the next newsletter — or in the first newsletter after a future date, if preferred.
Advertising Rates
Sidebar Square Ad
Size: 160px x 160px
Three Months $275
Six Months $550
Nine Months $825
One Year $1100
Want to advertise for less than 3 months? — $23 a week for the length of the run
160px x 160px display ads display along right sidebar of e-newsletter.
Ads are rotated with each newsletter (top ad goes to bottom and everyone moves up one).
Ad links to your website.
Examples of sidebar 160px x160px square ads: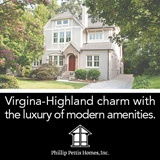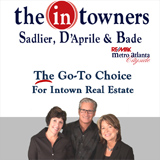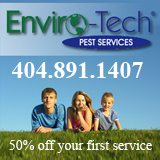 Sidebar Text Ad
Size: 160px x 120px
Three Months $150
Six Months $300
Nine Months $450
One Year $600
Example of sidebar text ad:
Premium 'Skyscraper' Ad Space (only one available per issue)
Size: 160px x 600px
Three months $575
Six months $1150
As the newsletter is currently formatted, there is only one premium 'skyscraper' ad per issue. Due to the popularity of this ad space, we limit the length of time a business can contract for it to six months. Other businesses can secure the space at the end of that advertiser's six months on a first come, first served basis. If, at the end of that six months, no other business has expressed interest in the space, that advertiser can renew for up to an additional six months.
160px x 600px premium 'skyscraper' ad sits atop the smaller square ads along the newsletter's sidebar. Ad links to your website.
Example of premium 'skyscraper' ad:

To advertise, please fill in our online request form (follow link below). After you submit the request form, we'll provide your total amount due along with the option to pay by credit card or PayPal. We'll also provide instructions for making out and sending a check if you prefer that method of payment.
Questions
Questions? Please contact Stephen Cohen at ads@vahi.org or call Stephen at 770-377-6899
Need to hire a graphic designer for your ad? Contact Preeti Ayyangar via email or (678) 471-6981