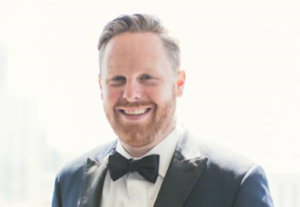 Virginia-Highland has always held a special place in Chase Johnson's heart. Growing up, he heard stories about his grandparents wedding reception at his Great Aunt's house on Virginia Circle, and he always told people this was where he would live one day. In 2012, he made good on that promise, and in 2017, he and his wife were thrilled to purchase their first home on Rosedale Drive.
A commercial real estate broker by day and an armchair urbanist by night, Chase is passionate about places and what makes a community a great place to live. He currently serves on the VaHi Business District Task Force, and if elected, will continue his work to sustain and grow the neighborhood's robust commercial district.
In addition to continuing his work on the Business District Task Force, Chase would like to continue the great work being done with neighborhood events like Summerfest and the Tour of Homes, while adding new ideas to keep both festivals fresh and competitive on the intown festival circuit.
Atlanta has always been a place that welcomes new people and new ideas. Chase hopes that Virginia-Highland will continue to be part of that tradition, and would be honored to play a role as a board member for the civic association.