VHCA Grants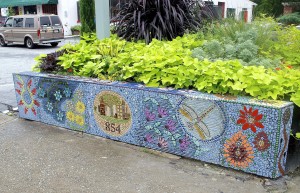 VHCA's grant program supports not-for-profit organizations and public initiatives that benefit the Virginia-Highland community. Applications for 2015 are due by August 15, 2015.
Successful applicants in past years have included the College and Career Center at Grady High School, SPARK for supplemental materials for a science program, Trees Atlanta, PEDS, Inman Middle School for computer equipment, Stephanie Coffin to support the installation of public art – the mosaic at Intown Hardware, and a variety of other initiatives the benefit the community.
Successful grant applicants met some or all of the following criteria:
Promote Virginia-Highland or physically improve the public spaces of the neighborhood.
Support education, life-long learning, sustainability, healthy living, ecological health, art and aesthetics, historic preservation, environment, recreation, or safety in Virginia-Highland
Include and demonstrate other sources of support.
If you are interested in applying for a grant, please review the Grant Process Document on and send in the Grant Process Application. Call Peggy Berg with any questions at 404.236.9064.
VHCA Aaron Gross Award
Who was Aaron Gross?
Aaron Gross Was actively involved in the Civic Association for many years and was chair of the NPU for four years around 1999-2003. He ran Summerfest for many years and transformed it into the successful festival which it already was by 2003. He gave to the community and was a kind, caring person.
In memory: Aaron Gross
City honors Aaron Gross
The Aaron Gross Award was created in 2001 in honor of its namesake, a VHCA President and NPU Chair who gave many years of service to the community. The award  recognizes exceptional dedication and enduring excellence in the performance of duties to both the Virginia-Highland neighborhood and to the Virginia-Highland Civic Association. It is not given annually, but when the Board believes that the width and breadth of a citizen's contributions merit special recognition.
2013: Pamela Papner ($1,000 award donated to defray debt on New Highland Park)
2010: John Wolfinger ($1,000 award split between PEDS and Fire Station 19)
Previous years' winners included:
John Peak (for neighborhood commercial zoning)
Winnie Curry
Jean Jordan