Paint
Paint cans – If the paint cans are empty or of the paint has dried up – they can be put in your regular city recycling. Leave the top off so it is evident there is no liquid paint inside. If there is still liquid paint in the cans – see Keep Atlanta Beautiful.
Tires
Liberty Tire Recycling at 1593 Huber Street, N.W., ATL 30318 (off Chattahoochee Avenue) will take 4 tires or fewer from City of Atlanta residents with no charge. More than 4 tires and there is a recycling fee of $1.25 per tire. Open from 7 a.m. til 3 p.m. Monday thru Friday.
General — Monthly Recycling Event
2nd Saturday of each month 10AM-3PM at the Walden School, 320 Irwin St., Old Fourth Ward (click for directions). Organized by Keep Atlanta Beautiful.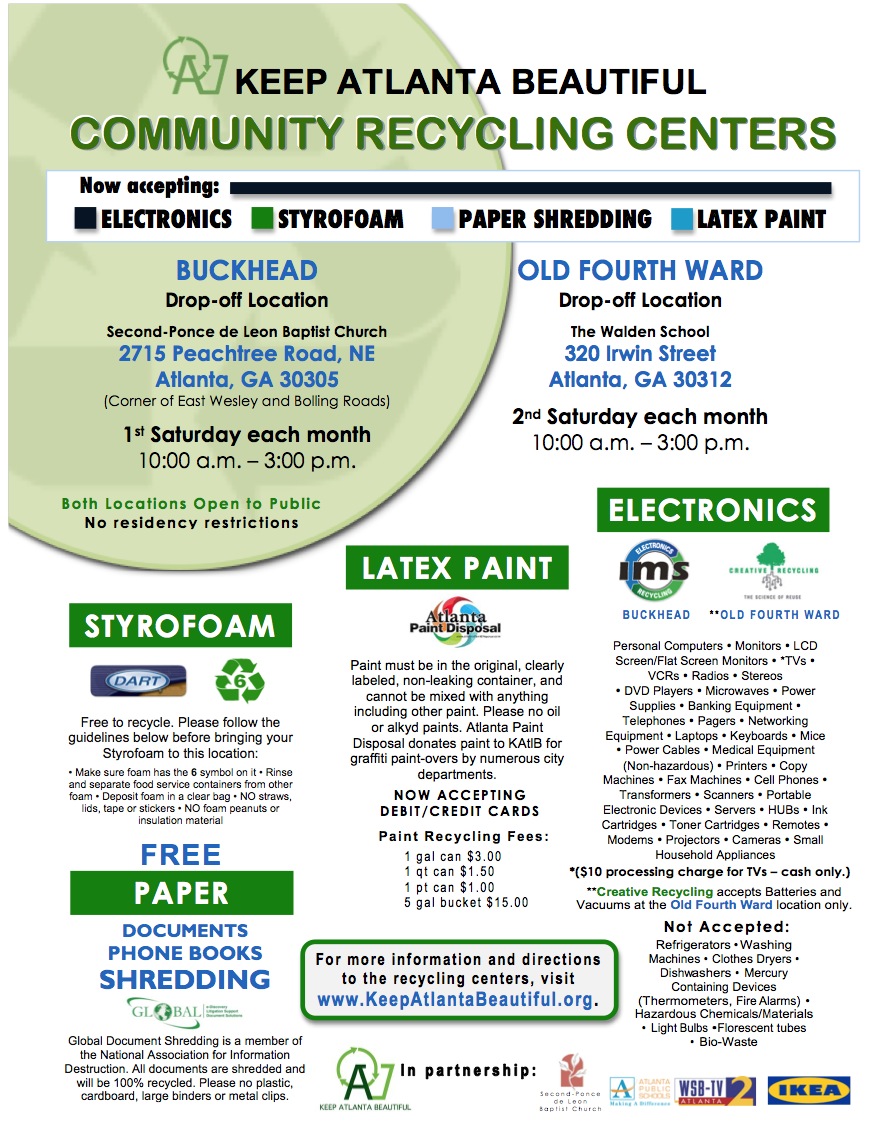 (Also in Buckhead 1st Saturday of the month – see flyer.)