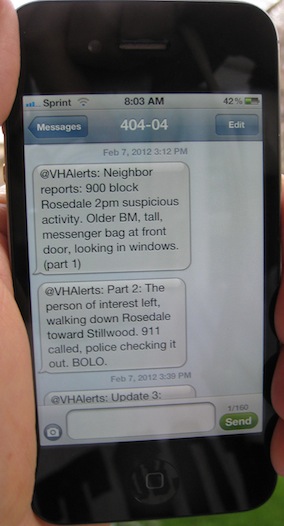 VHAlerts is a system whereby people who live and/or work in VaHi can send urgent alerts to others about dangers in the neighborhood — suspicious persons, a dangerously icy intersection, etc. These alerts are "broadcast" and arrive as text messages to other VHAlert users.
Read more, and register to receive alerts on your mobile phone, at the new site for VHAlert, "NextDoor" Virginia-Highland.
NextDoor is not affiliated with the VHCA.