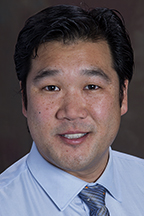 I was born not too from from Atlanta in Ft Mcclellan, Alabama and grew up mostly in St Louis. I moved with my wife and two young children to Atlanta in 2013 and have been incredibly lucky to have lived in Virginia Highlands for over four years. I fell in love with this neighborhood because of its location, walkability, access to local shops and restaurants and feeling of community. I believe in the strength of community and cooperation between neighbors, businesses and local government. I see incredible potential for our neighborhood as the surrounding areas develop into an Atlanta that almost nobody could have predicted. With the influx of families, business and traffic, I imagine our neighborhood can be the example of how urban life can co-exist successfully with a safe, diverse and friendly neighborhood that will continue to make Virginia Highlands THE neighborhood that people desire to live in.
I am in a leadership position as a physician at Emory University as well as a seasoned investor in commercial and residential real estate. I recognize that business and development are a reality in any desirable location, but believe my experience and leadership skills will enable me to help lead our civic association to become a recognized and influential voice in the development of our neighborhood and surrounding areas. I recently joined the planning committee and will continue serving that and the parks committees.
My focus this year will be to bring attention to the increasing issues we face with traffic and safety. I believe cooperation with the Atlanta Police Department, education of our neighbors on effective communication with each other and the proper authorities as well as an understanding between our local businesses and their impact on our community will be key factors that if handled correctly and responsibly, can benefit us all. I also believe it is time to reexamine our fund raising efforts such as SummerFest and ensure we are maximizing the potential gain to benefit VaHi year round.
There have also be national and local issues regarding diversity, racial profiling and intolerance to opinions that differ from ours. I believe I can provide a voice that brings a different perspective to the board and help guide civil and open conversation to create a neighborhood that does care about all its members.