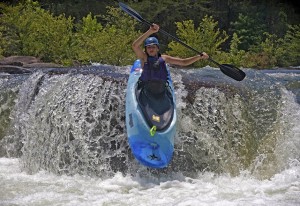 It is with deep sadness that we write of the recent death of Alec Anthony Bruno. Alec was born on June 5, 1996 and passed away on April 23, 2013.
Alec's father is the late Warren Bruno. Alec's immediate surviving family members are his mother Sandra Spoon, brother Derek Bruno and sisters Madison and Grayton Bruno.
Funeral services will be held at The Catholic Shrine of the Immaculate Conception, 48 Martin Luther King Jr. Drive, SW, Atlanta, Georgia 30303 on Saturday, May 4th at 2:00 pm. Following the ceremony, a reception will be held from 3:00 – 5:00 pm at the Atlanta Contemporary Art Center, 535 Means St., Atlanta, Georgia, 30318.
In lieu of flowers, the family requests donations be made in Alec's memory to American Whitewater. To donate online, visit http://www.americanwhitewater.org/content/Membership/donate/. In the comment block, indicate the contribution is being made in memory of Alec Anthony Bruno.