Winter Wren – a ladies' boutique under the same ownership as nearby 310 Rosemont – recently opened in the space previously occupied by Mitzi & Romano (1004 N. Highland Ave.). We asked store manager Carrie Cala to tell us a bit about their new venture and this is what she provided: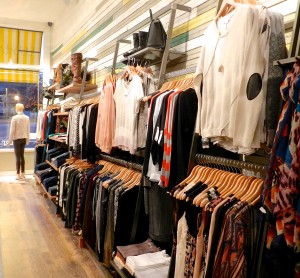 This is not about ANOTHER ladies' boutique in the Virginia-Highland neighborhood. It is much more. Winter Wren Hodges purchased a house just down the street from his latest project in the Morningside area back in 1996. He made it his home in 2011. Owning a retail store with his namesake has been a dream for almost two decades. Atlanta is his largest market and Virginia-Highland is his favorite place to be.
He introduced 310 Rosemont (named for his childhood address) in 2011. In early 2012, Hodges was diagnosed with MDS. After a later diagnosis of AML and a stem cell transplant, Hodges spent every possible moment planning a new concept that would be compatible with 310.  Winter Wren, which opened this past month, has a well thought through selection of labels with location, customer and price point in mind.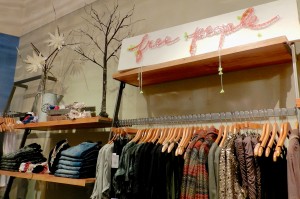 A Free People shop is a strong component of Winter Wren with shoes and accessories from designers like Michael Kors, Minnetonka, Rebecca Minkoff, Ugg, Hobo and Ty Jewelry. Other clothing lines include BB Dakota, Michael Stars, Ella Moss, Wildfox and 7 jeans.
Although it is another boutique, Winter Wren is a great addition to the neighborhood of retail. Light and airy, fresh and savvy, it offers alternative brands with pricing every customer, partner or husband will love.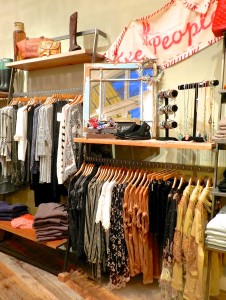 After his recent battle with cancer, Winter thought about slowing down. However, knowing his love of retail as well as his love for the area, he feels as though he is in fact slowing down. He knows this is where he is supposed to be. He actually bought a pair of boots in one of the local stores back in 1995.  It was that experience which gave him the dream of one day opening a store and just being a part of such an awesome community.  He counts it as one of his many blessings.  It's really not just another boutique.