The name Worthmore Jewelers may be familiar to you after their recent anniversary celebration a few months ago that resulted in a $1,000 donation to the Fire Station 19 restoration project. They are also a repeat sponsor this year of our annual Tour of Homes.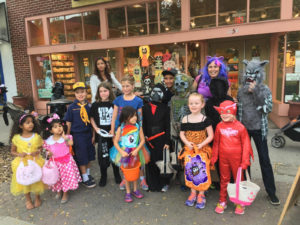 Each November, Worthmore Jewelers also supports Operation Stars and Stripes with its Halloween candy drive. OSS is a not for profit organization that supplies care packages to deployed service men and women who will be away from their homes and families during the holiday season.  Please take your leftover Halloween candy to their Midtown location, where it will be sorted it out and sent to OSS. For the last five years, Worthmore's midtown and Decatur locations have been competing to see which neighborhood can donate the most candy. MIDTOWN is the undisputed five-time heavyweight champion.
Last year, between the two stores over 1,000 pounds of candy were collected!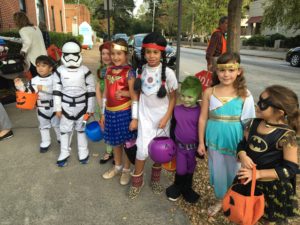 Worthmore Jewelers' involvement with Operation Stars and Stripes started 8 years ago when Harris and Geri's daughter Molli needed a service project and wanted to focus on an organization that works with our deployed troops. After a search to find the perfect volunteer opportunity for their young daughter the family decided on OSS and have supported the organization ever since.
Everyone who drops off candy in either location can register to win a $50 Worthmore gift card. One winner from each store will be chosen at the close of business on Sunday, November 8.  You can drop off candy starting Sunday, November 1 (they are closed Monday and Tuesday) and Wednesday the 4th through Sunday the 8th. Worthmore Jewelers is located at 500-L3 Amsterdam Walk.
If you would like to help OSS but candy isn't your thing, you can visit them online at www.operationstarsandstripes.org where they regularly post a list of items they currently need.
By the way, Worthmore Jewelers is also a 2016 Tour of Homes sponsor and will be giving away a $25 gift card in a drawing as part of their sponsorship. Stop by the store anytime after November 1 to enter.