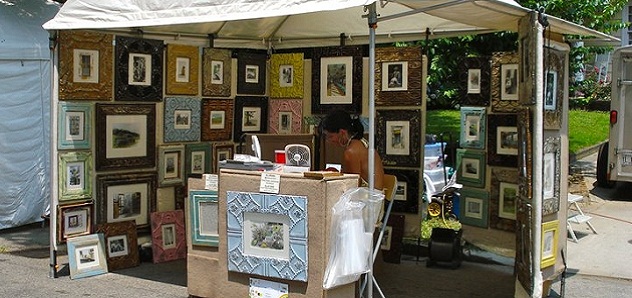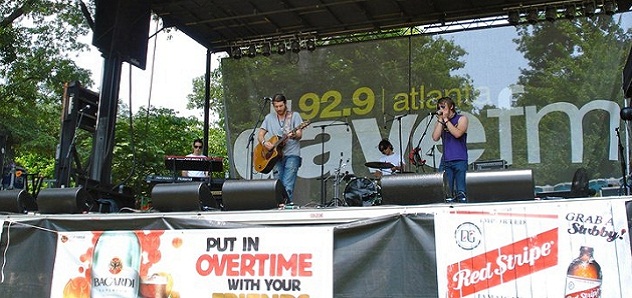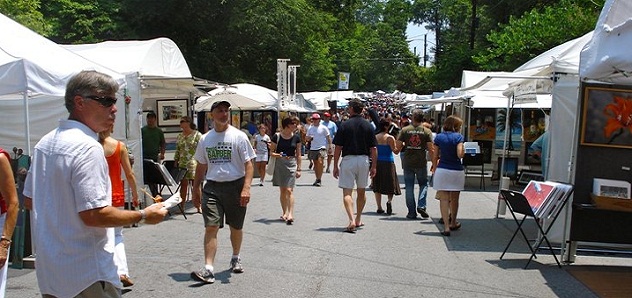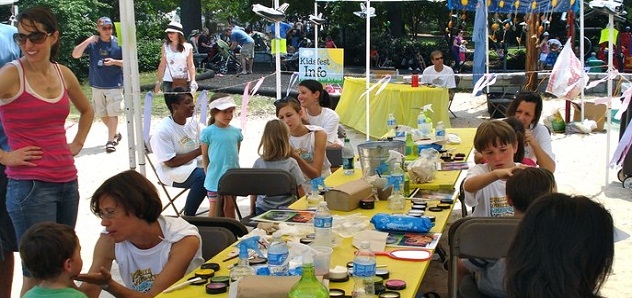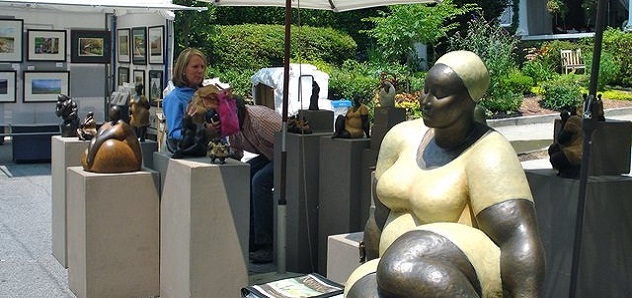 Summerfest Events for Residents
June 2, 2017
On the Friday preceding Summerfest (June 2, 2017), events are held especially for Virginia-Highland residents: a parade, picnic dinner and outdoor movie.
Neighborhood Parade
The theme for the 2017 community parade is "Star Wars". Display your spirit and creativity by dressing up in a costume inspired by a Star Wars character or theme from any episode, and celebrate Summerfest by joining the parade led by Atlanta's 501st stormtroopers.
Where: Ace Intown Hardware (Drewry/N. Highland across from CVS)
When: Friday, June 2, 2017
Check-in time: 6:30 pm
(Bring your photo ID so you can snag your dinner tickets when you check-in). Please bring some cash as well – there is a $5 suggested donation to participate.

Pre-registration for the parade has closed, but you can still walk up & participate! We suggest you arrive early – between 6:00pm and 6:30pm.
The parade will start PROMPTLY at 7:00 pm
The parade begins at the top of Drewry, proceeds right onto Barnett, and ends at John Howell Park Field (about 0.6 miles), which is the location of the community dinner for residents.
1st, 2nd and 3rd place awards for best costume will be announced at the conclusion of the parade during the neighborhood dinner. Make sure to listen; you could be a winner!
We have some great prizes for the parade winners! We'd like to thank these generous local businesses for their parade prize contributions. Thank you to: Goin' Coastal, Hot Little Biscuit , Pink Barre, Tuscany at Your Table, and Vernacular. Please support our neighborhood and shop and eat locally!
Dinner and Outdoor Movie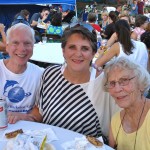 The community/volunteers dinner and outdoor movie will be held on Friday, June 2, 2017, starting at 7:30 pm. The usual awesome cook-out fare will be provided by Atkins Park. This year the community dinner and movie will again be located on the grassy area on the eastern edge of John Howell Park, near Barnett St. You must bring ID to verify Virginia-Highland residency.
Movie: Aligning with the parade theme, this year's outdoor movie will be Rogue One, the first of the Star Wars standalone films, rated "PG". In this futuristic film, a group of Rebel Alliance heroes collaborate to steal the plans of the Death Star, the Empire's ultimate weapon of destruction.
The movie is free and will begin at dusk (usually around 8:45 PM) inside John Howell Park.