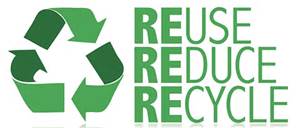 On March 27, 2015, Atlanta City Councilmember Kwanza Hall, along with local Atlanta artist Pam Longobardi, and a group of international attendees, convened at the Centers for Disease Control and officially proclaimed this date as Plastic Reduction Day Atlanta. In recognition of this date, a group of Atlanta-area researchers and artists have created a pledge drive to reduce the use of single-use plastics in restaurants throughout the city. The group hopes that Atlanta businesses will serve their last plastic straw – or better yet – give up single-use plastics altogether.
Here's a schedule of events for Atlanta's first Plastic Reduction Day:
6 PM: Meet & Greet at Midtown Art Cinema, 931 Monroe Dr., NE, Atlanta, GA 30308
6:30 – 8 PM: Film Screenings / Speaker Series, also at Midtown Art Cinema
8 PM: Cocktail Hour at nearby Apres Diem
Click here to view the event day flyer. Click here to go to the EventBrite site to register.