What a stellar celebration of VaHi  this year's Tour of Homes was! The weather was perfect and eight wonderful homeowners offered us their heartfelt hospitality.  We hope everyone discovered a new favorite restaurant or two after sampling this year's tasty food offerings. Over 250 volunteers pitched in to help make it the most successful Tour to date, with approximately $82,000 in gross proceeds. The Tour's popularity has grown consistently; it has raised over $350,000 for the neighborhood over the last five years.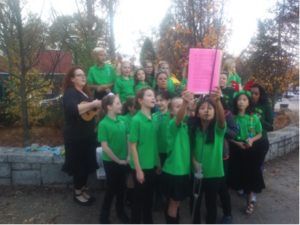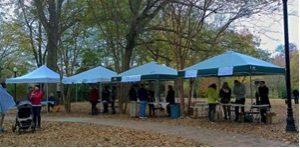 Of course, when you have a successful effort like this, there are a great number people who need to be thanked, starting with, the homeowners for being hosts and hostesses to us – what's a home tour without homes?   The SPARK Choir provided great holiday music during the event. We are also very grateful to our advertising and restaurant sponsors who continue to be so generous each year. Many thanks to all those who volunteered throughout the weekend and to the House Captains who managed the volunteers in each home. We also want to specifically thank Alon's Bakery & Market, who donated their scrumptious cookies when we had a last minute restaurant vacancy occur.  Many of you knew at the first bite who baked those cookies!
The Tour of Homes Committee works throughout the year in order to organize the Tour. I would like to thank them for all their efforts.
Home Selection: Kara Stringer, Jeannie Lightsey, Mary Hallenberg, Pam Bullock, and Rebekah Loveless
Restaurants: JoAnn Zyla, Alison Hutton, and Peter Harrell
Volunteers: Eleanor Barrineau and Karen Murphree
Graphic Design: Lori Z Joslyn
Website: Centner Consulting
Tour Operations:  Sean Davey, Cherry Frederick, Holle Gilbert and Kevin Esch
Signage and Flocking: Holle Gilbert, Rebekah Loveless, Jenifer Keenan and Kevin Esch
Sponsorship: Jenifer Keenan
Once again, our shuttle service featured trolleys that were a throwback to the 9-Mile Trolley days of a century ago. Finally, some of you gained insight about what made each home unique through audio podcasts that were available as part of the Tour for the first time. 
Looking ahead to the 2018 Tour of Homes
If you really enjoyed the Tour this year or would like to be part of an effort that raises needed funding for our neighborhood, you may want to note that our 25th Tour will be on December 1-2, 2018. We'd love to have you join our Tour of Homes team!
Or, maybe you'd like to feature your home on next year's tour!  Believe it or not, we start our search for next year's participants in February.  Here's what one of our homeowners said about participating in this year's event.  "It was such a great experience. I'm so glad I did it. I met so many wonderful neighbors, and I finally got some stuff finished around the house that I had been wanting to do.  There was so much support from everyone involved."
Contact next year's Tour Chair, Chase Johnson at chasevhca@gmail.com if you have an interest.
Submitted by Robin Ragland, Tour of Homes Chair