Trees Atlanta, Georgia Power, commercial property owners and VHCA teaming up to plant trees in the neighborhood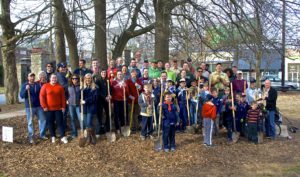 On November 10th Trees Atlanta will lead a planting effort in the neighborhood along Rosedale Drive, Rosedale Road and North Highland Avenue to install 75 trees. We will be filling in Crepe Myrtles (Lagerstroemia indica 'Muskogee') along N. Highland from Drewry to Virginia. On Rosedale Drive we will plant Redbuds (Cercis canadensis 'Rising Sun'), Sweet Bay Magnolias (Magnolia virginiana) and Trident Maples (Acer buergerianum), and on Rosedale Road we will plant a mixture of Oaks (Quercus), Black Gum (Nyssa sylvatica), Dogwood (Cornus kousa) and Trident Maples.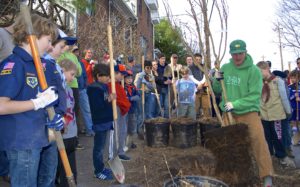 If you would like to learn how to properly plant a tree and help with this project, please sign up. And if you find you can help at the last minute, just show up at North Highland Park on Saturday morning at 9:00 am. Trees Atlanta provides tools, work gloves and instruction. You provide the sweat! At a later date another planting effort will fill in missing trees on St. Charles, Frederica and Barnett.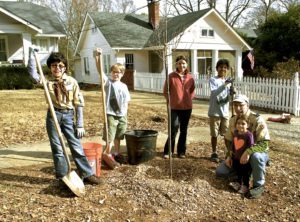 Then in December we will be planting trees along the west side of N. Highland Avenue from St. Charles to Briarcliff Place. This is an important project to improve the attractiveness of the Atkins Park commercial node in Virginia-Highland.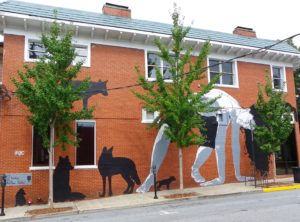 Trees Atlanta has selected trees that will do well in this area and allow for the somewhat narrow width of the sidewalk. They have significant experience with similar conditions in Poncey-Highland and Little Five Points. In addition, tree wells will be filled with Flexi-pave, the material used around tree wells at Greenwood near the Dark Horse and Virginia in front of Bla Bla. This material is pervious but makes a more walkable surface, prevents erosion, and helps with weed control. This installation will be handled by Trees Atlanta and their sub-contractor as it will involve concrete cutting and preparation of the tree wells.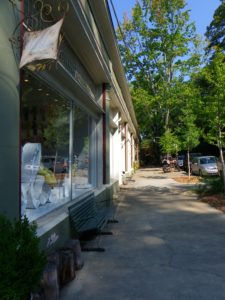 We owe a special thank you to commercial property owners in Virginia Highland for their generous contribution to this project. Doug Landau (owner of Neighbors, the Dark Horse and other properties in the neighborhood) donated $1250 and the Pichulick Family (owners of properties housing Tiki Iniki, Blind Willy's, Limerick Junction, and other) donated $1000. Georgia Power also made a substantial donation paying for six trees. VHCA is using money contributed by former Atlanta City Council Rep Alex Wan to pay the balance of the project.
Virginia-Highland is very fortunate to have a beautiful tree canopy. However, many of our trees are mature and a few are even reaching end-of-life. It is important that we continue planting every year to ensure that we continue to enjoy this canopy and all its benefits. Read this great article about the many benefits of urban trees.