By Jack White, VHCA Board President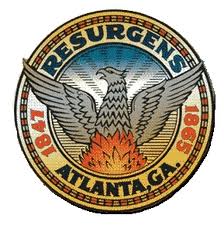 The City of Atlanta is conducting an online survey on a number of topics; the press release and link are below. If you find that a potential response you might want to give is not listed, there is sometimes an opportunity to provide your own at the end of a question.
We hope you will spend a few minutes on this survey and let your voice be heard. If you have suggestions or critiques about the survey itself, please include them. Writing a useful survey takes real skill and this one may not be perfect, but knowing how citizens are viewing given issues is obviously very important and can help drive city policy. We will try to share the results in the Voice. Survey responses will be accepted only through April 15.
From the Office of the Mayor's website:
Each year, the City of Atlanta conducts a survey to learn what residents think about their city government and the services it provides, and you are invited to participate this year! The purpose of this survey is to gather valuable feedback from the perspective of Atlanta's most important asset – its residents. Your response to this survey is critical because it will be used to understand your satisfaction with city services and help us determine how best to prioritize future improvements.