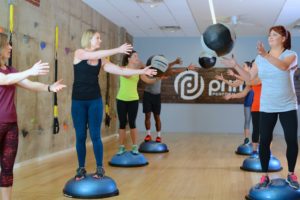 When David Mauer opened his first gym back in 1999, he knew he wanted to contribute to the community but he had no idea where that journey might take him. After 18 years of building on the successes of the fitness businesses he's founded such as P.E. Midtown, Urban Body Fitness, and Urban Body Studios, he's applying his fine-tuned approach to create a special spot named Primed Performance Training.
Primed Performance Training (PPT) is a personalized fitness studio located on the Atlanta Beltine, just off Ponce de Leon Place. David Mauer and his staff of trainers provide small-group and personal training serving clients of all abilities. The PPT team is dedicated to helping each client achieve his or her individual fitness goals, whether it's recovering from an injury, setting an example for one's children, excelling in a particular sport, or pursuing a healthier lifestyle. Mauer's approach is science based and focuses on sport-specific and functional fitness. The atmosphere is laid-back, friendly and refreshingly attitude-free.
Mauer laughs, "From a location perspective, the journey has not been very far. I've been on the Beltline or the old train tracks my entire career!"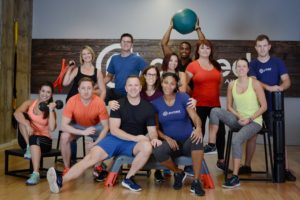 David says he loves being part of the Virginia-Highland neighborhood. "It's such an amazingly supportive community. Owning a business on the Beltline is really incredible and it's been awesome to witness the tremendous impact that it has made on bringing the community together and inspiring people to exercise. At Primed, a big part of the beauty of what we do is the community we create through encouragement, commitment and mutual respect. This location makes perfect sense on so many levels."
Primed is located in Urban Body Studios (which Mauer co-founded) at 730 Ponce de Leon Place. Primed welcomes new clients and encourages them to try a free introductory session. Currently there is a special introductory offer — 3 small group sessions for $20. Visit their website at primedpt.com, call 404-216-8601 or email david@primedpt.com for more information.
Photos courtesy Primed Performance Training