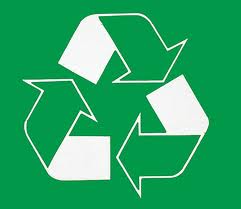 On Saturday March 16th from 8:00 AM – 12:00 Noon, Morningside Presbyterian Preschool (MPP) will be partnering with Atlanta Paint Disposal (http://www.atlantapaintdisposal.com/) to collect and recycle or dispose of household items in an environmentally friendly manner. The collection site will be the parking lot of the preschool located at 1411 N. Morningside Drive. A small fee will be charged to dispose of most items and 15% of event proceeds will go to MPP to help fund preschool environmental projects. Please see fee schedule below.
This is a great way to clean out your home, care for our Earth, and support a worthy cause. Hope to see you there!
Latex Paint
Five gallon bucket: $15.00; two gallon bucket: $6.00; one gallon can: $3.00; one quart can: $1.50; one pint can: $1.00
Oil Paint
Five gallon bucket: $20.00; one gallon can: $4.00; one quart can: $2.00; one pint can: $1.00; spray can: $1.50
Other Items
Auto batteries: $10.00; propane tank: $10.00; tiki oil: $5.00/gallon; Monitors/TVs (under 25″): $20.00; large screen TVs: $125.00; shredding: $5.00/banker's box; hard drive shredding: $20.00/HD; passenger tires: $20.00/each (tires can be mounted or unmounted but can have no water in them)
Free Items
Clothing, shoes, computers, cell phones, crayons, laptops, cameras, printers, tape players, VCR, DVD, other electronics (except TVs and monitors) and microwaves.