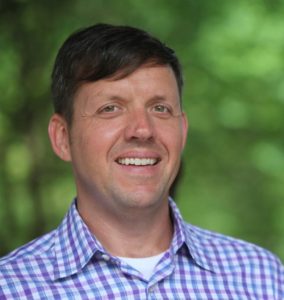 Troy Murray is a 19-year resident of Atlanta and a 13-year loft owner at Greenwood Lofts in Virginia-Highland.   Originally from Nashville, Troy moved to Atlanta after earning a bachelor's degree in Logistics and Transportation with a minor in Geography from the University of Tennessee.  Troy is a project manager for United Parcel Service, Inc.  (UPS), and has a passion for transportation and a strong interest in infrastructure growth and sustainability.   With a balcony view overlooking the Beltline and Ponce City Market, Troy has seen many changes in the neighborhood.
Troy has been involved with several organizations in Atlanta including:  UPS LGBTA Business Resource Group (2014 – current); AIDS Walk Atlanta (Team UPS captain, 2015 & 2016); Out & Equal Atlanta (board member, 2008 – 2013); United Way (UPS team leader, 2006 – 2008); Greenwood Lofts HOA (secretary 2005 – 2008); and Open Hand volunteer (1998 – 2005).
As an avid runner and dog owner, Troy can be seen daily either walking Jesse along Greenwood Avenue or running on the BeltLine. When not out an about with Jesse, he will bring his extensive non-profit and transportation expertise to our transportation and safety issues.