Following are brief bios from the announced candidates for the 2016-17 VHCA Board of Directors:
(I) indicates incumbent

Eleanor Barrineau
Eleanor moved to her current home in Virginia-Highland in 1983 with her husband Stephen Cohen and raised two children here.  She retired last year from her career with the Social Security Administration and has enjoyed having more time to devote to her interests and her volunteer work, including her work for our neighborhood.  She is in her 6th year as volunteer coordinator for the Tour of Homes and was one of the original Street Captains for our safety program.  She has served for many years as the Street Captain coordinator.  She loves meeting and working with the great neighbors we have in Virginia-Highland.
If elected to the board, she would like to include safety and the Tour of Homes in her areas of focus, to look for new ways to engage the community, and overall to work with other board members and Va-Hi residents to maintain and improve our great quality of life here in Virginia-Highland. 
---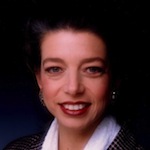 Peggy Berg (I)
I moved to Virginia Highland in 1984 and have a home, rental property and had a business in the neighborhood. My husband and I raised our two sons here and I served on PTAs for Morningside Elementary, Inman Middle and Grady High Schools. We have always been active in our neighborhood.
Our family is in the hotel business (we own the Hampton Inn Northlake Mall) and I have also been a partner in a consulting firm and an international CPA firm. I have a strong business background. I have chaired several industry and professional organizations and am currently on the Board of Little Creek Farm Conservancy. I have a Business degree, am a CPA, and have a Master's degree from Georgia Tech's School of Public Policy.
I believe that our individual involvement is what makes our neighborhood such a delightful place to live so I served on the VHCA Board in 2012 – 2015. I work on sidewalks and streets and the first project was doing 227 sidewalk improvements with the help of our residents and the City. As co-chair of the Safety Committee, I work with the City on pedestrian signs, street signs, traffic lights and other maintenance items on the streets. We generate the Safety Stats reports with Holly Lybeer and Shannon Mehl. We worked with the Atlanta Police Foundation to fund additional cameras for their program. I have been VHCA treasurer for the past several years, and would like the opportunity to continue serving the neighborhood in this capacity.
---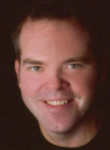 David Brandenberger (I)
I have been a homeowner in Virginia-Highland on Rosedale Road since 1999. I have been on the VHCA Board for the past three years, serving both on the Planning Committee and – for the last two years – as Chair of the Parks Committee.
In that role, I lead a group of volunteers and professionals who sustain and improve both city-owned spaces – John Howell, Orme, and the Triangle at N Highland and Virginia – and one that belongs to the Civic Association, North Highland Park at St. Charles and N Highland. They each present different challenges and opportunities.
VHCA owns North Highland Park and we are responsible for its upkeep, an often challenging task given the diverse usage it gets.  The effort I led – with Atlanta Celebrates Photography – to create a display of local photographers' photos at that site (still on display) was part of an ongoing strategy to promote both the Park and the Atkins Park business district.  It's been successful; more projects like that are important, both for the park space and to work with Councilmember Wan on Renew Atlanta improvements for the street.
John Howell Park is a very diverse and successful park, really several parks in one. The Park Pride matching grant we wrote, won and are now administering is heavily focused on improving functionality of the park – installing a new sitting granite wall along Virginia to control erosion, completion of the brick walkways for safety, planting of new perennial foliage and installation of several rain gardens to reduce stormwater runoff. (A related outcome of this work will be new knee-high fencing to mitigate pedestrian intrusion into the Triangle at Virginia and N Highland.)  I was happy to lead the application process that wrote and won this most recent grant to further improve John Howell, and I look forward to completing its' implementation this fall and winter.
Our plans are then to move to our next target: which will be addressing some challenges in Orme Park, especially on the hillsides under Brookridge Drive, which are full of extraordinary trees and spaces that are hard to access yet easy to under-appreciate. The 2009-10 playground project at Orme (started and funded by neighbors, VHCA, and Park Pride) has been extraordinarily successful, and several neighbors (two of them go to Inman Middle) have now proposed a cool additional usage on the playground side of Orme Park that we are now working with our landscape architect and the Parks Department to make happen.
Our neighborhood public parks depend on elements of public support (the city's increasingly productive Parks Department) and private enhancement whose efforts the City Parks Department has approved. Coordinating these requires a lot of communication and attention.  Our strategy has been to leverage our effectiveness by partnering with Park Pride and Trees Atlanta whenever possible and not missing the unglamorous longer-range challenges – erosion, stormwater runoff and functionality – that are hard for the city to keep up with.   Public spaces whose design preserves their resources are both more enjoyable and easier to sustain in the long run and that is ultimately our goal with the Parks Committee.
Like all board members, I work very hard on fundraising efforts to create the funding that we need for all of the work we do, both in and outside of our parks and public spaces. To that point, and like all VHCA Board members this year, I supported the decision to challenge the destruction of the Todd Historic Monument and believe it is in the public interest to keep this important part of our neighborhood intact and accessible to all.
I'd appreciate your vote for the Board.
---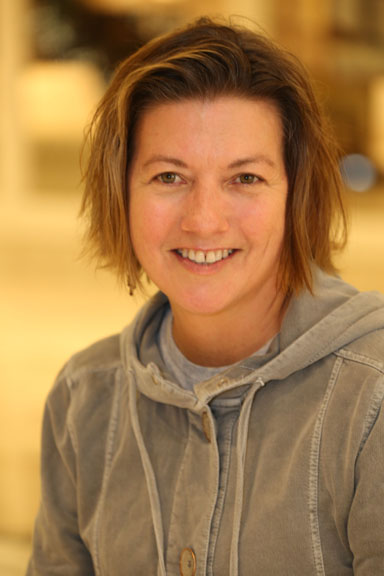 Lola Carlisle (I)
I moved into Virginia-Highland in 1993. My first volunteer efforts were focused around involvement with our daughter's activities through VHMPA, DHUMP, and at Morningside.
I've been a partner in a marketing firm located in VaHi for most of that time.  Our business fundraising motto is "We're Givin' Where We're Livin.'" We've have raised nearly $10,000 for Fire Station 19 renovations over several years, including $5K at Santathon last year. Our marketing firm has enthusiastically donated countless hours of conceptual thinking and design services over the years to causes here, and I am a member of the Virginia-Highland Business Association.
My earliest planning efforts were a study of infill development trends and impacts in 2006. Out-of-scale development has been one of the top concerns in the neighborhood for years. An ideal solution has been elusive, but not for want of effort.  The VaHi Master Plan was a key achievement for this neighborhood; our longtime planning consultants on that process moved on to an examination of residential overlay type concepts based on this community's examples.  This same consulting team is now participating in the City of Atlanta's ongoing revision process of the entire city zoning code.  
Many intown neighborhoods are trying to find a balance between appropriate development and maintaining their historic character, and that remains a personal focus for me.  This neighborhood is as hot as ever, and being prepared for the upcoming large-scale development ventures – like those at Monroe and 10th –  is vital.  So too are all the  pieces of the Master Plan; calming Monroe Drive is critical, and we also need to prepare for more development along the Beltline between Ponce and Virginia.   
Success in such fields requires successful fundraising; it's a very important topic for all board members.  Summerfest and Tour of Homes have been extraordinarily effective over the years.  Robin Ragland's great idea for a 2015 Tour of Homes history driving tour gave me a chance to write the pamphlet for the event which was a sell-out. Summerfest's historically huge numbers dropped this year, and it's time for another careful examination of the event to maintain it as one of the top festivals in the area. 
I also serve on the Preservation & History Committee, an outgrowth of the book that Karri Hobson-Pape and I wrote on the history of the neighborhood that spurred the creation of an extensive historic archive of Virginia-Highland images and documents. We are working on a second book and continue to build and digitize the neighborhood's archives.
There's a rich heritage of safety initiatives here; our street captain process goes back to the 1990's.  There are a lot of variables at play regarding crime, and often the relationship between spending and measurable results is not obvious.  It was easy for VHCA to match  Councilmember Wan's offer to pay half of the cost ($38K total, half ours) for three safety cameras on Ponce de Leon, sites selected by the Atlanta Police Foundation.  We hope the long term study the Foundation is doing on this topic will demonstrate that they are very effective as a crime tool. I'll be very willing to examine any other safety measures that come from a robust safety committee looking at all factors resulting in crime in our neighborhood and potential solutions.
One event made this year difficult: the destruction of the Todd Cemetery Memorial. Initially access to the memorial was blocked by a fence. Our attorney researched the issue and negotiated a seemingly simple, low impact solution – and then we were stunned to learn that the monument had been destroyed. We have worked to negotiate its restoration in good faith including official mediation approaches which, while initially constructive, unfortunately achieved no helpful results in the end. Since then the board has turned the issue over to the court system and we hope a positive solution is on the horizon. As distracting and stressful as this has been, we felt that sanctioning it by walking away and hoping that someone else would take it on was not in the best interests of this neighborhood. I am thankful to have been part of a strong Board that has acted reasonably on this in coordination with the Todd family. We hope to reach an agreement to restore the monument as soon as possible.
I've spent 20 years actively volunteering in VaHi. My focus will be on Planning, Fundraising, and Preservation and History. If elected, I'll be glad to spend another year helping Virginia-Highland and its residents as we continue to grow.
In closing, I urge you to get involved. If you're not on the board, there are plenty of places where your time is needed to work beside your neighbors. With so many committees, there's a spot for everyone and I look forward to working with anyone who wants to make Virginia-Highland better and better.
---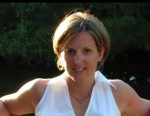 Emily Gilbert (I)
I am an attorney who graduated from Emory and Georgia State Law School and have lived in Atlanta for almost 22 years. I've loved Virginia-Highland since I was an undergrad and was fortunate enough to move here in December 2013. I particularly love our great mix of homes and businesses, both of which create the Virginia-Highland culture we all create and enjoy. I understand that consistent planning choices help us protect, but still appropriately evolve, our unique neighborhood. While Virginia-Highland was one of the very first intown turnaround places to be – we need to evolve as Atlanta evolves around us. I believe our board plays a vital role in managing and envisioning how Virginia-Highland can continue to cut a unique path in urban development. If we can also work with the local businesses and commercial properties proactively, we can do great things. I serve on the safety committee and think that my legal perspective can be of benefit there. I look forward to working with others in the neighborhood who have worked on safety initiatives here for years. With our diverse skill sets we should be able to propose some worthy approaches to help maintain a safe environment for all those who find themselves in Virginia-Highland – for a day's visit or for the years it takes to raise our children here. I hope to continue to be part of the board that works to build on Virginia-Highland's heritage to make our neighborhood better and better.
---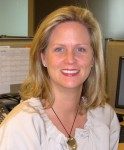 Paige Hewell (I)
I have lived in the neighborhood on Virginia Circle for nearly two decades. A native Atlantan, I grew up in Buckhead and had little exposure to Va-Hi. I truly love our community and sometimes can't believe how lucky I am to be a part of it.  My dog, Leon, feels the same way. 
For the past 5 years, I've worked on the Summerfest organizing committee – from building fences to appearing in TV promos, it has been a fun and crazy ride.  It's through my Summerfest participation that I became involved with the board of the VHCA.  I've served for 2 years as a board member with some of the most passionate and dedicated folks – it has been amazing. 
I look forward to continuing my involvement with both Summerfest and the board of the Virginia-Highland Civic Association. 
---
Cindy Kaufman has been a resident of Virginia-Highland several times in her 30 years in Atlanta, finally becoming a homeowner in 2007. She served as a Tour of Homes committee member for 5 years, and has run for the VHCA board before. She is currently Director of Marketing for Interface Hospitality, and is an Interior Designer as well as experienced marketer. She is passionate about many causes, including pet rescue, access to healthy/locally-grown food, and community quality of life.
---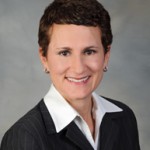 Jenifer Keenan
I am a mom, wife, lawyer, and community activist who has lived in Virginia-Highland for over thirteen years. I take great pride in our neighborhood and have been an active neighborhood advocate on the BeltLine and important neighborhood issues.
I served as the Secretary of NPU-F for 7 years and was a member of the VHCA Board for several years. My service as NPU Secretary and on the VHCA Board allowed me to develop a deep understanding of the issues facing our neighborhoods and the most effective ways to deal with those challenges. My neighbors, friends, work colleagues and fellow board members would all describe me as a "go-getter" – when I see something that needs to be improved or changed, I work hard to make it happen!
At various points over the past four years, I have served on VHCA's Planning, Safety, Summerfest and Tour of Homes committees, and was the co-chair of the VHCA Master Plan subcommittee. In my role as the Co-Chair of the VHCA Safety Committee in 2016, I helped spearhead the effort to get funding for additional police video surveillance cameras and coordinated with the City on street and sidewalk safety issues in our neighborhood. 
I would like to make VHCA a more inclusive and transparent organization.  In particular, I would like to increase community input on projects that are funded by VHCA.  Virginia-Highland is a wonderful neighborhood.  If elected to the VHCA board in 2016-2017, I will work hard to help make it an even better place to live, work, and play.    
---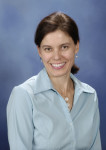 Catherine Lewis (I)
I have lived in Virginia-Highland since 1995, and in our house on Lanier Boulevard since 1998. I am a graduate of Emory University and have been in Atlanta since 1986. I am an incumbent, having served on the VHCA Board last year. My main role is to coordinate the renovation of the No. 19 Fire Station, which will be a key part of our activities this year. In 2015-2016, we have enjoyed a very strong board with committed leadership and there are a lot of issues that need careful, thoughtful attention. I'm happy to continue to serve with my colleagues who have done so much for our neighborhood.
In my work life, I am the Assistant Vice President of Museums, Archives & Rare Books at Kennesaw State University and the Bobby Jones Curator and Special Projects Coordinator at the Atlanta History Center.
Our family is very committed to the historic fabric of this neighborhood and hope to help it continue to grow and thrive. You will see my husband, John, and daughter, Emma on a bicycle, on foot, or on a razor scooter in the neighborhood. I would be honored to continue serve the neighborhood with this very dedicated group of friends and colleagues.
---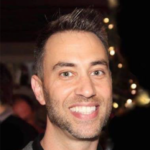 Steve Messner moved to Virginia-Highland in the summer of 2007 with his partner of 19 years, Chris. He has been involved in cleanup efforts on the Beltline and with graffiti removal and takes pride in his home's and the neighborhood's appearance. When he's not tending to the needs of his young patients as a pediatrician, Steve is often out biking and running on the Beltline and catching up with neighbors. If elected to the VHCA board, Steve will work to make Virginia-Highland an even more vibrant, safe and beautiful neighborhood through thoughtful planning and use of resources.
---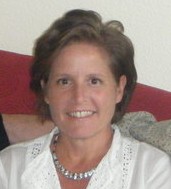 Robin Ragland (I)
After joining my husband in retirement in 2006, we relocated to Virginia-Highland from Gwinnett County. We arrived just in time to enjoy our first Dogwood Festival as locals, relax with our new Elmwood neighbors at the annual street party, and volunteer for, as well as have a blast at our first Summerfest!  It quickly became apparent that a key component to keeping our neighborhood so vibrant is the continued contributions of volunteers organized and focused through the VHCA.
I've continued to volunteer for Summerfest each year in various capacities. In 2012, I began participating in fundraising for the neighborhood by creating items to sell from recycled Summerfest t-shirts. I organized a tree lighting event last December in N Highland Park, which was jointly hosted by VHCA and VHBA to raise money for Fire Station 19, and the APD Zone 6 Toy Drive.  We had a wonderful evening, and raffled off over $2,000 in donated gifts from our local businesses.
I joined the Tour of Homes committee in 2013 and 2014, chairing the sponsorship sub-committee; we raised over $30,000 each year.  I co-chaired the 2015 tour committee–we had record gross proceeds of $75,000 ($40,000 in sponsorships).  We also had fun adding a docent-led history tour of VaHi, and providing a shuttle service.  I am chair of the 2016 tour committee, and we're in the midst of preparing for a great tour. Pledged sponsorships currently exceed $46,000. I've been successful over the last several years raising money for the neighborhood, and look forward continuing such efforts in 2017.
---
Debbie Skopczynski
I have been a resident on Rupley Drive with my husband, Tom Budlong, and my 3 furry kids since 1991. For more years that I can remember, I have volunteered for Summerfest and the Tour of Homes  and have actively participated, advocated or opposed many zoning, variance and tree preservation issues. Currently, I am completing my second term as chair of NPU-F and represent the NPU on the Atlanta Planning and Advisory Board (APAB) and the Outdoor Events Quality of Life Working Group initiated by Council members Alex Wan and Kwanza Hall. Previously, I served as a member of the VaHi Board in the early 90's, NPU F Zoning Chair (2010 to 2014), NPU Chair (1996-97), and the BZA (1997-2000). Now retired, I have worked in the HR departments of The Coca-Cola Company and BellSouth/Cingular/AT&T, specializing in workforce compensation and salary analysis.
Virginia-Highland is a terrific place to live, work and play, much due to the efforts of previous VaHi boards, neighbors and business owners.  Next year, I plan to focus on sustaining what makes us great by leveraging my associations in City Hall and throughout the city on planning and development issues (especially along the Beltline),  as well as tackle the proliferation of outdoor events which are always fun, but sometimes sacrifice quality of life. In addition, I'd like to harness the tremendous amount of hidden talent available to take on VaHi projects and committees so that we have a steady stream of leaders ready to take on the future challenges of the neighborhood.
---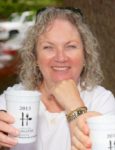 Kay Stephenson moved to Virginia-Highland in 1996 with her husband Mark Gilliland. After more than 25 years in sales, product management and marketing for tech companies, she now devotes her time to quilt design, writing, and many volunteer causes focused on parks, trees, the Beltline, pet rescue, and public safety. 
Since 2009 Kay has served as a street captain for our neighborhood watch program and handles communication for both neighborhood watch and FBAC (Virginia-Highland Security Patrol).  She has a close relationship with law enforcement and the criminal justice system and was named the 2016 CourtWatcher of the Year for Fulton County.
In addition to public safety I will focus on increasing resident and business engagement with VHCA so that we know we are investing in the projects that are most important to residents, and that yield the greatest benefit. 
Virginia-Highland is a great neighborhood. With a strong and transparent board, and with the full support of the community, we can make it even better.
---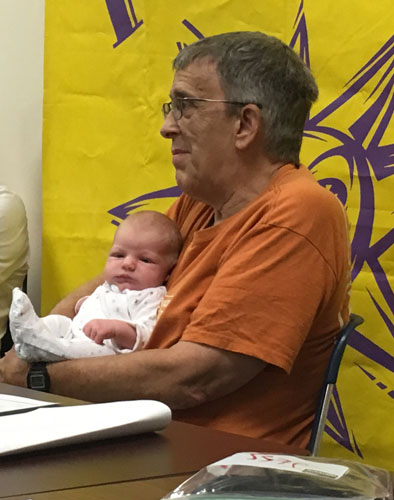 Jack White (I)
When my then preschool daughter and I moved from Midtown to Virginia-Highland in 1984, we were the two youngest people on the half-block; I am now the oldest. My particular interests are planning, parks, and public resources, particularly stormwater and stream issues, a field in which I've worked for several decades. Our neighborhood schools that both my kids graduated from are pretty high on the list too.
I'm grateful for the Virginia-Highland Civic Association's role in helping shape the history of the community. If the residents of the late 60's and early 70's hadn't organized and stood together with their allies to the north and south, it's very likely that most of us wouldn't be living in – and might not even recognize – this neighborhood today. The threat then was a huge interstate highway that would have run through Orme Park with a cloverleaf exit on top of the Inman School parking lot. It seems preposterous, but it almost happened.
Two generations later, our community's success has brought with it challenges that then seemed unimaginable; as one planner put it, we now face the threat of being loved to death. Auto traffic wasn't an issue then; today the volume of cars, cyclists, and pedestrians challenge us every day of the week. Three decades ago it was our wits and our determination versus longstanding political forces. We're still determined today, and we've added to that the ability to use professional planners and land use lawyers to help level the playing field.
This isn't at all an academic question. Some of the ideas we've heard from developers for Monroe and 10th pose grave implications for the west side of our community and beyond.
An educated and involved citizenry and the Civic Association's organizational skills in framing issues are the most important assets we have. In tandem, they can be very effective, and we're going to need them.
As we prepare for and address these challenges, I would appreciate the opportunity to continue to serve on the Board.
---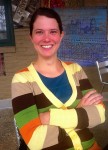 Jess Windham (I)
For about the last three years – even before officially moving in – I have been active with the neighborhood Civic Association, primarily through the VHCA Planning and the Master Plan creation process. My role in that process was to keep everything on the rails: organizing and communicating the public meeting schedule, sharing information and clarifying inaccuracies, coordinating the steering committee, and feeling out consensus every step of the way. 
Since the Master Plan was adopted by council, I have been focusing on the implementation of the highest priority items outlined in the Master Plan. This has involved follow up with various city departments and nonprofits. I'm excited to be part of a vibrant urban community with a rich diversity of residents and incredible history. Currently I'm also serving as ambassador between the neighborhood and Atlanta Bicycle Coalition for the Atlanta Streets Alive event in September.
In terms of style, I have a diplomatic approach, a true desire to contribute, and would appreciate the opportunity to serve the neighborhood. I'd like to continue to be involved on the board so that I can support the neighborhood with broad initiatives, from master planning to fundraising for our parks. Having served on the Planning Committee, I understand the time, patience, and dedication needed to create positive changes that keep the neighborhood vibrant. Change is inevitable and the desirability of VaHi is only going to grow. I'd like to be on the board to ensure the character and quality of life in Virginia-Highland continues to get better each year.
---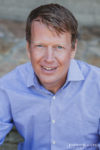 George Zirkel 
George moved to Atlanta from New York in 2009 and lives on Rosedale Drive with his husband JD Garcia.  Prior to recently joining Transaction Network Services (TNS) as Senior Vice President and Head of Global Payment Strategy, he worked at TabbedOut, a start-up advancing hospitality mobile payments.  When he's not exploring one of the many new restaurants or attractions in Atlanta or tending his garden, he enjoys collecting Tibetan and Himalayan art and has amassed an enviable treasure trove of unique, historic pieces. George shared these additional comments about why he's running for the VHCA board:
A Neighborhood Association is founded on transparency, empathy and a solid representation of the broad variety of views and voices in a community.  The Association exists to listen to and serve the neighborhood in advancing the many important causes of the community.  
My goals, if elected to the VHCA Board, are to continue to work to make it a more progressive, inclusive and transparent organization.  We can do so much to build on the wonderful neighborhood we have created and the VHCA is a great vehicle from which to do that.  
First and foremost, we should solicit feedback from the community to confirm what residents view as the right priorities for the VHCA.  We can strive to improve public safety by working with and assisting the neighborhood watch system and our off-duty patrol group.  We can modernize our community and communication within Virginia-Highland using technology and social platforms that fit more easily into the busy lives our residents lead.  We can create strategies to increase community input on projects that are funded by VHCA.  We can help revitalize and strengthen the Commercial Districts and the community's relationships with local business owners.  And while we do all of this hard work, we can make sure we have fun and create new memories with our neighbors.  
We live in Virginia-Highland because we know what a special place it is and so I would like to join the VHCA Board to help our special piece of Atlanta be the place everyone wants to live, work and play.