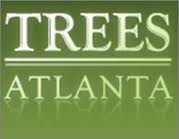 From our friends at Trees Atlanta:
What: 14th Annual Trees Atlanta Tree Sale
When: October 12th, 2013, 8:00 AM to 2:00 PM
Where: Trees Atlanta 225 Chester Ave SE, Atlanta, 30316
Looking for native trees and plants to add beauty and shade to your yard? Well, you won't find a wider selection or better prices than at the 14th Annual Trees Atlanta Tree Sale. It's the best tree sale in the southeast, featuring over 1,000 plants—including more than 200 species of trees, shrubs, native perennials, and tree-friendly vines.
Whether you want to bring shade to your yard with a tall oak …make a statement with a dramatic Dovetree or contorted Filbert…cover an arbor in coral honeysuckle…line your driveway with ethereal muhly grass…or add more pollinator plants to your garden, our tree sale has got you covered.
Your decision to purchase from Trees Atlanta affects more than just the health and beauty of your property; it also makes a contribution to one of your favorite local non-profits, as well as to the entire Atlanta community. All proceeds benefit our neighborhood tree planting projects, helping Trees Atlanta volunteers plant about 2,000 trees each year all around metro Atlanta. 
We know you can shop anywhere, so we thank you for choosing to shop with us. We'll see you October 12th. A complete list of trees and plants for sale are available on www.treesatlanta.org.
If you want a big tree but have a small car, Trees Atlanta can provide delivery, as well as planting assistance, within a limited area for a small fee!