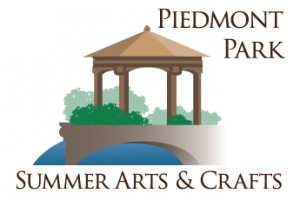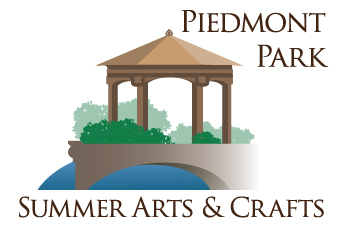 Piedmont Park Summer Arts & Crafts Festival will host its third annual event August 17-18. Up to 250 artists and artisans are expected to exhibit.
Visitors will enjoy a wide variety of art and crafts, a children's area and local food and beverage concessions including food trucks. Local acoustic musicians will perform. Visitors will be able to enjoy a Guinness World Record hula-hoop attempt presented by HoopEssence and "Cirque du Piedmont" performances by the Imperial Opa Circus. The Atlanta Burger and Craft Beer Crawl will also be taking place throughout the weekend. The "Sunday Funday Corn Hole Tournament" will be held to benefit CURE Childhood Cancer.
The event is being organized by the Atlanta Foundation for Public Spaces and volunteer artists.  Best of all, it's entirely free to attend! The event will support a scholarship fund for local artists administered by the non-profit Georgia Foundation for Public Spaces.
Where: Piedmont Park, 1071 Piedmont Ave., Atlanta, GA 30309
When: Saturday August 17 from 10:00 a.m. – 6:00 p.m.; Sunday August 18 from 11:00 a.m. – 6:00 p.m.
Music: Acoustic music only
Admission: Free to attend
"We are full of surprises for this event," says Patrick Dennis, President of the Atlanta Foundation for Public Spaces. "Local artists will enjoy the beautiful park and visitors will especially enjoy the wide range of art, craft and entertaining "events within the event" ranging from acoustic local musicians to circus performers. This is the ideal summer festival to enjoy the outdoors, browse for irresistible art and crafts as well as appreciate the beauty of Piedmont Park, one of Atlanta's true jewels."
"Although this is a nationally advertised show, we strongly support local artists," says Randall Fox, V.P. of the Atlanta Foundation for Public Spaces.  "With this event, it gives both regional artists and those from outside the area an opportunity to showcase our beautiful park and the best Atlanta has to offer."
For more information, contact Patrick Dennis at 404-845-0793 or visit http://www.piedmontparkartsfestival.com.
Click here to read a flyer promoting the hula-hoop world record attempt presented by HoopEssence.
Click here to read a flyer promoting the Sunday Funday Cornhole Tournament.