Faith Flowers, a European-style flower studio and school, has opened in the retail space at the corner of Virginia Avenue and Rosedale Drive.
Faith Flowers is an "open flower studio" where visitors can see floral designers at work in a wonderfully vintage setting. Located in a residential part of Virginia-Highland, Faith Flowers takes visitors back to an older Atlanta, when people walked to their neighborhood store for groceries. The space has a natural feel to it – wood floors and a loft ceiling (the latter feature being quite important before the advent of air conditioning).
Laura Iarocci, an internationally known flower arranger and teacher, owns Faith Flowers. Her most recent work includes decoration of the White House for Christmas 2012 (more on that in a future Voice article).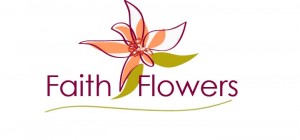 "Human beings have an innate attraction to flowers," says Iarocci. "Scientific studies consistently show that flowers make people happy. Faith Flowers offers a range of ways to experience the joy that comes from flowers – from picking up a beautiful bouquet to taking flower arranging classes. "
Faith Flowers creates arrangements for weddings, events or any occasion, their flowers having graced the ballrooms of premier venues all over Atlanta. Inside the studio, Faith Flowers sells European hand tied bouquets and unique, natural arrangements ready to take home. Custom orders can be filled as well. The studio also offers unique gift items, including potted plants, succulents and floral related gift items. Flower arrangers can purchase an array of products and tools of the trade. Christina Perry Design has recently begun displaying its floral-inspired jewelry pieces.
For those who want to go beyond just a floral purchase, the Faith Flowers school offers classes for beginners and experts alike – anyone who loves flowers and gardening will enjoy the classes. Classes include "Flowers 101," "Flowers from Your Garden," "Weddings, Grocery Store Flowers" and more. There are even classes for children. Special classes for groups of friends, birthday parties, or corporate team building are available and guest designers are invited to teach regularly.
Iarocci is eager to get involved in the neighborhood and has even donated flower arrangements for some of the homes on this year's Virginia-Highland Tour of Homes. She invites VaHi residents to stop by the shop to explore how the flower magic happens, or just check out their inspired window displays on your walks around the neighborhood.
Scroll down to see a few photos from Faith Flowers!